More Inventory & Modest Price Increases
There has been a definite increase in the number of homes for sale. After inventory shortages in most prices ranges the past two to three years, the increase has brought a less frantic atmosphere for buyers. The exception is under $200,000, where the demand is still higher than the supply.
The average sales price increase is at a moderate 2.2% for the year. This has slowed from the past 5 year average of 6.5% appreciation per year. We saw a similar market correction in 2014 following increases in 2012 and 2013.
Three Markets in One
In real estate, there are three types of markets: buyer's, seller's and balanced. In the Fargo-Moorhead area, we are currently experiencing all three markets!
Seller's Market: inventory is low, demand is high, prices go up.
Buyer's Market: inventory is high, demand is low, prices go down.
Balanced Market: inventory and demand are even, prices follow normal appreciation.
Every category has its exceptions. Location, c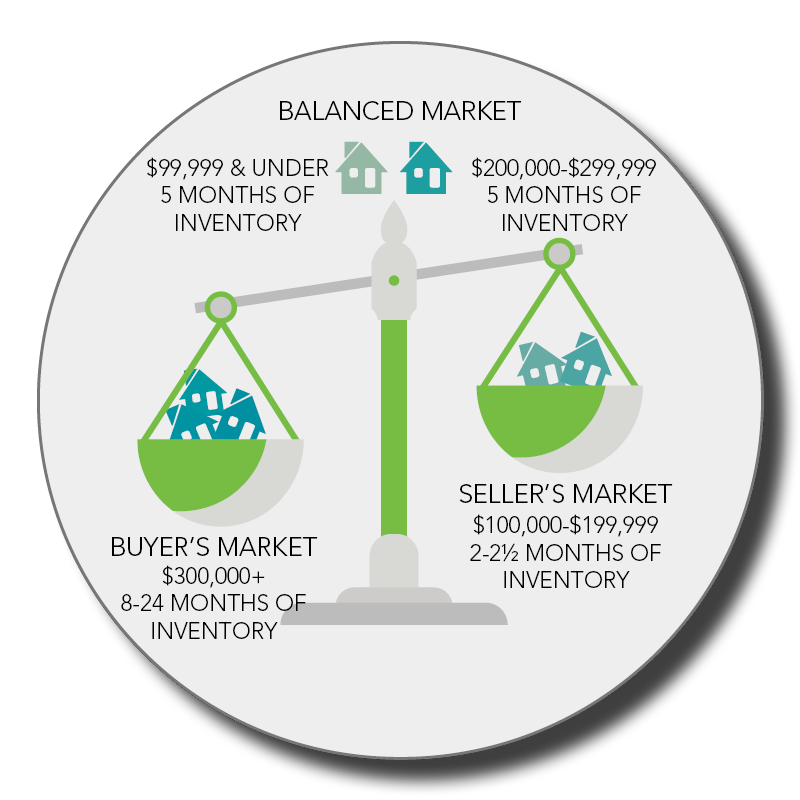 ondition and price are huge factors in
how quickly a home sells.
Overall, the Fargo Moorhead area has a very healthy real estate market and we are
looking forward to the last half of 2017.
If you are curious about your own home's value or marketability and want to visit, please give us a call!